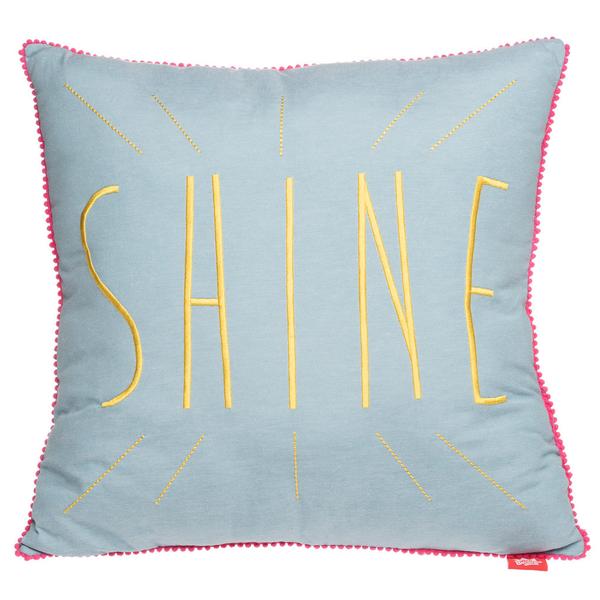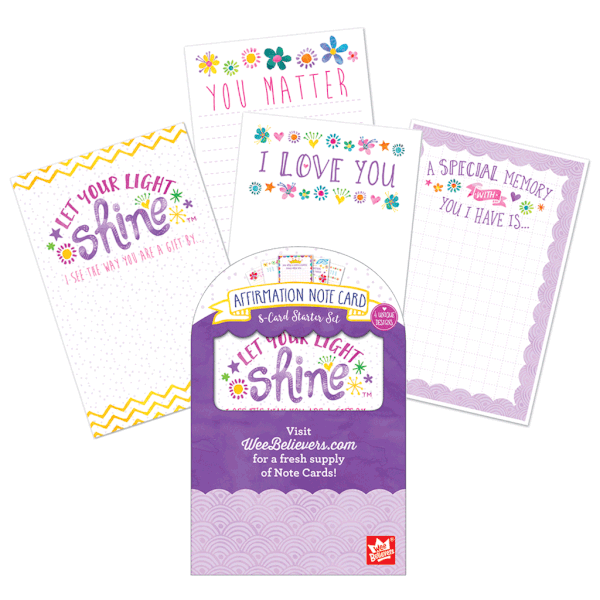 Shine Square Affirmation Pillow
The perfect pillow for the girl whose inner radiance shines on everyone she knows! This decorative 'pillow with a purpose' comes with a pre-filled pocketful of Affirmation Note Cards. Each decorative card provides an inspirational phrase that makes it easy to encourage, console and uplift her. Simply tuck your handwritten messages in the embroidered pocket for her to find when the moment is right.
She'll love the gold-thread embroidered "SHINE" message on the back side of this soft, light blue pillow. The pillow pocket encourages her to "shine like the stars in the sky" (Philippians 2:15). The added touch of a "joy" flower patch and fuchsia mini pom-pom trim makes this pillow a huggable keeper.
SHE MATTERS. LET HER KNOW.
Art Design: Stephanie Corfee
Ages: 8+
Dimensions: 14x14"
Included: Pillow + 8-card starter pack of 4x6" note cards
Care: Spot clean
Fabric: Cotton, Polyester
Fill: Polyester
Created in the USA / Made in China